Mud Island Amphitheater | Memphis, Tennessee
Norah Jones fans rejoice, as the Grammy Award-winning jazz singer comes to Mud Island Amphitheater on Thursday 8th June 2017 as part of her Day Breaks Tour! Jones will be promoting her gorgeous new album of the same name, which sees a return to her piano-lead roots:
"This new album feels full circle because I'm going back to my early influences," Jones said of Day Breaks in a statement. "After the first record, I drifted away from the piano a little bit. I still played it, but was more inspired to write on guitar. I really loved playing piano on this record."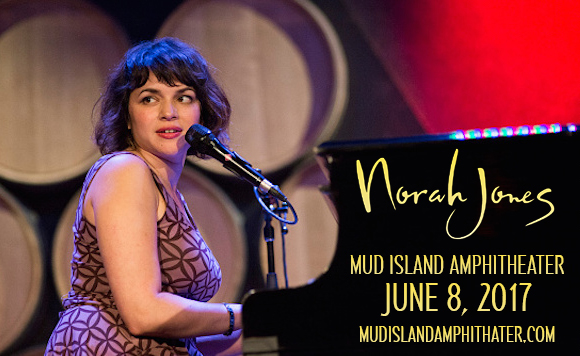 American singer, songwriter, multi-instrumentalist and actor Norah Jones began her solo career in 2002 with the release of her debut album Come Away With Me. The album sold over 26 million copies and was certified diamond, earning Jones five Grammy Awards, including the Album of the Year, Record of the Year, and Best New Artist. Jones has nine Grammy Awards in total, and has been named he top jazz artist of the 2000–2009 decade by Billboard, as well as being ranked 60th on their artists of the 2000–2009 decade chart. To date, Jones has released six studio albums, and has sold more than 50 million albums worldwide. She is the daughter of Indian sitar player and composer Ravi Shankar, and half-sister of fellow musician Anoushka Shankar.